AGWQSLPrint.
New version with a few fixes
Windows Time Accuray for digital Modes.
Simple Batch file and registry tweak to enable windows High Accuracy. In the instructions file there is also the link to read the official Microsoft Documentation.
If you are an FT8 Operator you need this. sv2agwTimeSynchronization.zip
Packet Engine Pro Release of 6 Jan 2020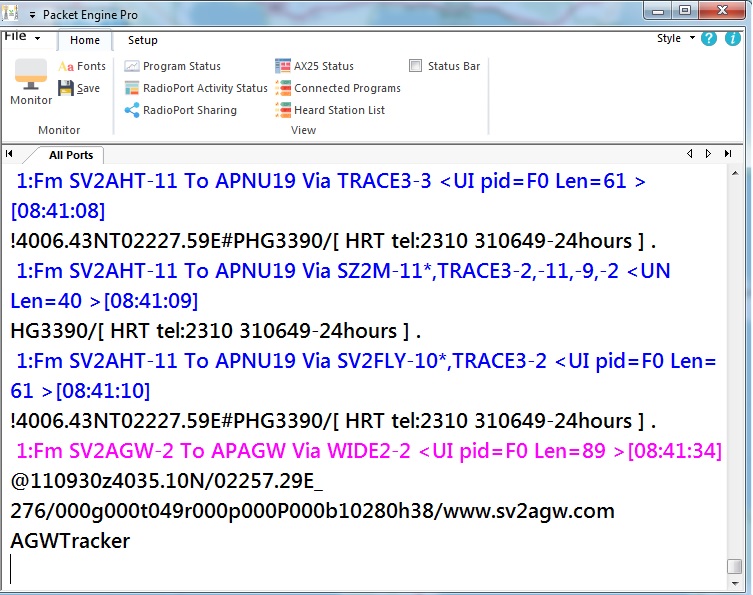 Fixed various problems. Updated the TCPIP Interface to compile with latest directives. New User Interface to match Windows 10 look.Change the style from [Styles] menu. Minor adjustments to Soundcard modems from both VHF/UHF (1200bd) and HF modems (300bd). Packet Engine Pro has the Best HF Modem .
Download from Downloads Section.
DxDozer and FT8.
See how to use two different transceivers simultaneously, how to filter Stations and pick what you actually need.
---
www.iRepeaters.com
Find the repeaters near you. All the necessary details. Frequencies subtones location type. All the links of a repeater. Interactive map and easy to search lists.
---
---
Packet Engine New HF Modem.
New super sensitive HF 300b Modem. Decode easily. Watch the video to see how well it works and how to use it.
---